National Elder Planning Issues Conference
"Holistic Planning for Aging Canadians"
Financial Advisors, Insurance Agents, Investment Advisors, Accountants, Tax Preparers, Realtors, Nurses, Health Care Workers, Caregivers, Lawyers, Retirement Home Owners, and Funeral Directors. This conference is open to qualified Elder Planning Counselor members and non-members.
Your clients, patients or customers are getting older, you should be at this important conference on how to effectively deal with this age demographic. Bring a friend!
SPONSORS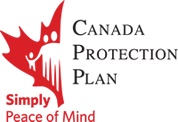 NATIONAL ELDER PLANNING ISSUES CONFERENCE

Niagara Falls, ON - June 2, 3, 4, 2019
Four Points by Sheraton Niagara Falls Fallsview
6455 Fallsview Boulevard, Niagara Falls, ON

Special EPIC Accommodation rates: Sat. June 1, 2019 - $229 s/d for city view room; Sun June 2- June 6, 2019 - $119 s/d for city view room

Call the hotel direct from 8 am to midnight at 800-363-3255 or book online –2019 EPIC Four Points Sheraton Accommodations and enter code - CIEPS2019 at the bottom of the page to get the EPIC corporate rate. You will not be charged any additional *Tourist Improvement Fee.
*Please note - the extra Tourist Improvement Fee is something that is included with all hotel bookings in Niagara Falls. We have negotiated to have the fee waived for our group.

You MUST make your accommodation reservations by May 3, 2019 as the hotel will release our room block and any accommodation reservations after that time will be at current rates.

Your fee to attend the conference:

- $399 EPC Member fee

- * Spouse/Guest of EPC Member/Non Member - $199

- $449 Non-member fee

TAX is included in these fees

NOTE - * Current EPC members may not be registered as a spouse or guest

Your Niagara Falls National EPIC Conference Fee Includes:

- Welcome Reception & Opening presentation on the Sunday evening

- Breakfast, Coffee, Tea Breaks & Buffet Lunch on the Monday

- Breakfast, Coffee, Tea Breaks on Tuesday

- All conference materials

- CE credits as explained below

- Discounted self-parking rate of $13 per day


WESTERN REGIONAL CONFERENCES

Vancouver, BC (Burnaby) – June 18, 2019 1-Day Regional Conference

Executive Suites Hotel 4201 Lougheed Hwy

.,

Burnaby, BC

Special EPIC Accommodation rates: $160 s/d Deluxe Queen, $180 Superior Suite, $210 Premium Suite

Call the hotel directly at 800-590-3932 or 604-298-2010 and reference Code 27483 to get the special EPIC rate.

Edmonton, AB – June 19, 2019 1-Day Regional Conference

Chateau Nova

159 Airport Road,

Edmonton, AB (780) 424-6682
Special EPIC Accommodation rates: $125 - 2 Queens Deluxe room; $125 – King Deluxe room

Call the hotel directly at 866-401-6682 or 780-424-6682 and mention the conference to get the special EPIC rate.

Your fee to attend the Vancouver or Edmonton conference:

- $149 EPC Member fee

- *Spouse/Guest of EPC Member/Non Member - $99

- $179 Non-member fee

TAX is included in these fees

NOTE - * Current EPC members may not be registered as a spouse or guest




Your Vancouver & Edmonton Regional Conference Fee Includes:

- Continental Breakfast, Coffee, Tea & Buffet Lunch

- All conference materials

- CE credits as explained below

- Free Parking

If you haven't earned your Elder Planning Counselor designation yet, we will credit $50 of your conference fee toward your Elder Planning Counselor designation tuition.




CE CREDITS
A total of *30 CE credits are provided for these conference

if you require them.

For attending the 2019 Niagara Falls, ON June 2-4, 2019 Regional Conference

* If you reside in BC, SK, ON, you will receive 9 CE credits for Life & A&S for attending the full conference.
You will then have 60 days to complete up to an additional 19 CE credits at no additional charge by using Pro-Seminars ONLINE approved & recognized self-study courses for a total of 30 CE credits.

* If you reside in AB, you will receive 5 Life & 5 A&S CE credits for attending the full conference.
Alberta approval # 50725
You will then have 60 days to complete up to an additional 25 CE credits at no additional charge by using Pro-Seminars ONLINE approved & recognized self-study courses for a total of 30 CE credits.

* If you reside in MB, you will receive 7.5 Life & A&S CE credits for attending the full conference. Insurance Council of MB ID# 31664
You will then have 60 days to complete up to an additional 23 CE credits at no additional charge by using Pro-Seminars ONLINE approved & recognized self-study courses for a total of 30 CE credits.

* If you reside in QC
You will have 30 days to complete up to an additional 30 PDUs at no additional charge to you by completing our online QC APPROVED self-study courses for a total of 30 PDUs. View Approved QC PDU credits here - Approved QC PDU credits

For attending the 2019 Vancouver, BC June 18, 2019 Regional Conference

* If you reside in BC, SK, ON, you will receive 7 CE credits for Life & A&S for attending the full conference.
You will then have 60 days to complete up to an additional 23 CE credits at no additional charge by using Pro-Seminars ONLINE approved & recognized self-study courses for a total of 30 CE credits.

* If you reside in AB, you will receive 5 Life & 4 A&S CE credits for attending the full conference.
Alberta approval # 50726
You will then have 60 days to complete up to an additional 25 CE credits at no additional charge by using Pro-Seminars ONLINE approved & recognized self-study courses for a total of 30 CE credits.

* If you reside in MB, you will receive 5 Life & A&S CE credits for attending the full conference.
Insurance Council of MB ID# 31665
You will then have 60 days to complete up to an additional 25 CE credits at no additional charge by using Pro-Seminars ONLINE approved & recognized self-study courses for a total of 30 CE credits.


For attending the 2019 Edmonton, AB June 19, 2019 Regional Conference

* If you reside in BC, SK, ON, you will receive 7 CE credits for Life & A&S for attending the full conference.
You will then have 60 days to complete up to an additional 23 CE credits at no additional charge by using Pro-Seminars ONLINE approved & recognized self-study courses for a total of 30 CE credits.

* If you reside in AB, you will receive 5.5 Life & 3.5 A&S CE credits for attending the full conference.
Alberta approval # 50727
You will then have 60 days to complete up to an additional 25 CE credits at no additional charge by using Pro-Seminars ONLINE approved & recognized self-study courses for a total of 30 CE credits.

* If you reside in MB, you will receive 5.5 Life & A&S CE credits for attending the full conference.
Insurance Council of MB ID# 31666
You will then have 60 days to complete up to an additional 25 CE credits at no additional charge by using Pro-Seminars ONLINE approved & recognized self-study courses for a total of 30 CE credits.

* If you reside in QC
You will have 30 days to complete up to an additional 30 PDUs at no additional charge to you by completing our online QC APPROVED self-study courses for a total of 30 PDUs. View Approved QC PDU credits here - Approved QC PDU credits

In Addition, any CE credits earned from these conferences can be used for the following:

FPSC - CFP Designation "Verifiable" CE credits - Any CE credits earned from these conferences could be used for a specific amount of credits in the following CE categories - Financial Planning, Practice Management, Professional Responsibility, Product Knowledge or Giving Back as per the definition of each. FPSC leaves it up to the CFP designee to determine what category these CE credits will fall into.

IIROC- Any CE credits earned from these conference may also be used to satisfy CE requirements, provided the member firm has reviewed the course/seminar to ensure it complies with the Compliance and Professional Development requirements as set out in CE Rule 2650. It is important that the course you are interested in satisfies the CE Rules. Once you provide your firm with the necessary course information, your firm can determine course eligibility. This information can be found on the IIROC Website.

Advocis - Any CE credits earned from these conferences are considered "Approved" CE credits for Advocis. Send your CE certificate to them so that these CE credits are included for your Advocis CE requirement.

EPIC CONFERENCE | INTRODUCTION | ELDER FACTS | PROGRAM CURRICULUM
VERIFIED CE CREDITS | TUITION | FAQ'S | LIVE CLASS SCHEDULE | CODE OF ETHICS
DISTANCE LEARNING | GRADUATE COMMENTS | EPC MEMBERSHIP | MEET THE FACULTY MEMBERS | COMPLAINTS AND COMPLIANCE | MEMBER UPDATE | MEMBERSHIP RENEWAL | OUR PARTNERS | MEMBER LISTING | MEDIA | CONTACT US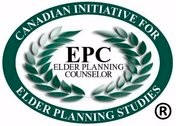 Canadian Initiative for Elder Planning Studies Inc.
203-4438 Ontario Street, Beamsville, ON L0R1B5

Toll Free Phone 866 833-8606 Toll Free Fax 866 209-5111
This web site Copyright 2019 CIEPS